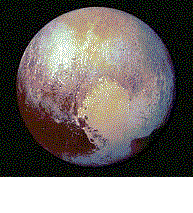 Annual Forecast Reading
What does the coming year hold? I'll examine your Transits, Solar Arcs and Progressions to Natal, your Solar Return and then examine transits month by month to key in on important periods and dates.

You'll receive three separate readings:
The First Reading takes a look at how things are for you NOW, aka, it looks at the current situation you're in and peeks a little ahead--around a year. This recording is typically 30 minutes or so. (Transits, Solar Arcs, Progressions)


The Second Reading discusses the "NATURE/FLAVOR" of the coming year. This recording is typically around 20-30 minutes or so. (Solar Return)


The Third Reading goes through every month and discusses what each month looks like, identifying what I think will be "SIGNIFICANT DAYS. I usually tell my clients to get a calendar and jot down favorable or challenging days. Most days are routine, but a few days/periods a year, are eventful. This reading is typically around 30 minutes or so. (Transits)


Once the order is received, I'll contact you for your Date of Birth, Time of Birth (off a Birth Certificate is best), Place of Birth and current locale (to relocate the charts to where you physically reside). These are quite long readings and take me quite a while. I typically have at least a 3 week backlog on these appointments.
You must be over 18 to order a Chart reading or have written parental consent.
ORDER on ETSY: $499
Copyright astrosvs.com, all rights reserved
This site contains copyrighted material which may not be copied, distributed or used in any way without expressed written consent.
Contact
Social Media Links
Policies