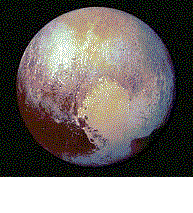 Using Astrology to Find Your Luck: What Works?
1st Edition, by K. C. Powers
What does a Lottery Winner's Natal Chart look like? This book presents the results of an Astrological Study of winners of more than $250,000 in a single event. It also takes a look at what aspects and planets were active at the time of wins of more than several hundred times the amount wagered. Using a database of lucky wins, astrological planets/aspects were examined. This book details what Transits, Solar Arcs and Progressions are best at triggering "fortunate events". There is also a section on Numerology and for the enterprising Astrologer, a Do-It-Yourself section with examples. As Reviewed in Mountain Astrologer Magazine, Feb/Mar 2010 Issue
Reviews:
"Thank you for a great book." Neville Lang, Technical Directory, Astrolabe (Solar Fire), 1994-2007.


Listed as "Daves Top 10 Astrology Books on Money", AstroAmerica.com, June 2012.


"Powers writes about her personal discoveries--and shares hard data--in a friendly and casual style." Mary Plumb, Mountain Astrologer Magazine, Feb/Mar 2010 Issue.


An instant Astrological Bestseller!" Laura Berger, M.A. Archaeology, Glasgow University.


Your book...deeply impressed. M.
If ordering a Digital copy, please allow up to 24 hours for email delivery. If ordering the "hard copy" version, we will ship your book within 1-2 business days. All orders are completed via secure PAYPAL transactions.
Copyright © astrosvs.com, all rights reserved
This site contains copyrighted material which may not be copied, distributed or used in any way without expressed written consent.
Contact
Social Media Links
Policies